The three families that sheltered Edward Snowden in Hong Kong as he fled the U.S. national security machine were officially denied asylum status.
"[T]here are no substantial grounds for believing that the claimants, if returned to their country of origin, will be subject to real and substantial risk of danger," the Hong Kong government told CNN.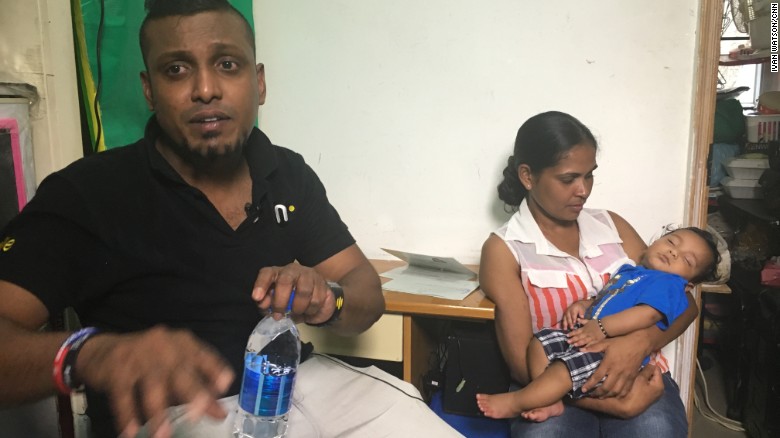 Supun Kellapatha and Nadeeka Nonis with their son Dinath.
In February, BBC reported Sri Lanka's Criminal Investigation Department officers in fact traveled to Hong Kong and approached the asylum seekers last December.
And at least one of the family's relatives back in Sri Lanka has been harassed by police on that end.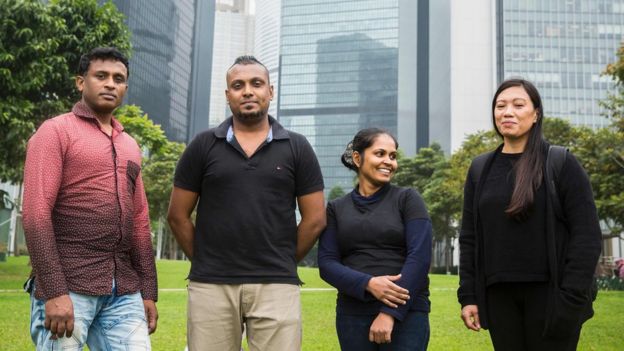 Kellapatha and Nonis are "bookended" by Debagma Kankanalamage Ajith Pushpa Kumara (far left) and Vanessa Rodel.
Rodel and her daughter are from the Philippines, while the other two families are Sri Lankan.
CNN reports that just 0.5% of applicants receive protected status to remain in Hong Kong, one of the lowest rates in the developed world. Unlike in America (well, sort of), asylum seekers are forbidden from seeking employment and relegated to government welfare. The refugees told Vice News in March that the welfare office had cut the families' benefits and interrogated them on Snowden.
The families are reportedly now seeking refugee status in Canada, the country of their lawyer Robert Tibbo, who assisted Snowden before he fled Hong Kong for Russia.
Related:
Thanks to our sources:
http://www.cnn.com/2017/05/15/asia/hong-kong-snowden-refugees/index.html
https://news.vice.com/story/the-refugees-who-hid-snowden-are-fighting-to-stay-in-canada