Eric Garner's daughter, Erica Garner, passed away following her heart attack last weekend.
Related:
Summer Part 1: Stories We Shelved!!! March 24–Eric Garner Update
Erica was 27 and supported Bernie Sanders for the 2016 presidency. She had an previous heart attack following the birth of her son earlier this year, named Eric for her father. While Erica learned she had an enlarged heart at that time, her mother, Esaw Snipes, reported the Christmas heart attack was due to asthma.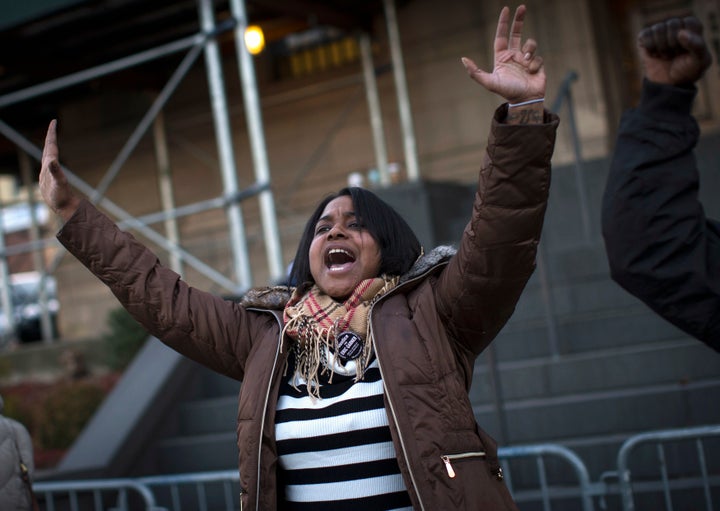 Erica helped raise awareness of minority citizens' disparate treatment by police after her father's 2014 homicide by the NYPD, and was reportedly a prominent member of the social justice movement Black Lives Matter.
Thanks to our sources:
https://www.huffingtonpost.com/entry/erica-garner-died-obituary_us_5a446518e4b0b0e5a7a49a79
http://edition.cnn.com/2017/12/25/us/eric-garner-daughter-heart-attack/index.html