On Friday, Richard Gates (above, who, according to Wikipedia, goes by "Rick"), formerly of the Trump campaign and Republican National Committee, pleaded guilty to conspiracy against the U.S. and false statements to the FBI during the Justice Department's investigation of Russian 2016 election interference.
Last October, Gates, 45, was hit with twelve charges related to laundering $30 million with his fellow accused, ousted Trump campaign head Paul Manafort. To these, Gates had pleaded not guilty.
December Debacle: Stories from the Freezer!!! October 23: Podesta Joins the Presidential Party
"Despite my initial desire to vigorously defend myself, I have had a change of heart. The reality of how long this legal process will likely take, the cost, and the circus-like atmosphere of an anticipated trial are too much. I will better serve my family moving forward by exiting this process." –Richard Gates
He is expected to serve 18 months in exchange for cooperation.
Manafort maintained his innocence. Word on the street is special counselor Robert Mueller of Justice had to flip Gates to nail his longtime associate.
To secure $20 million in fraudulent bank loans, Manafort, 68, emailed PDF files of his company Davis Manafort Inc. to Gates for assistance in converting them to Word documents. Manafort was then able to falsify profits and losses, inadvertantly helping to build the prosecution's case.
Gates' other associate, Alex van der Zwaan, 33, (below) on Tuesday pleaded guilty to lying to prosecutors.
Trump campaign foreign policy adviser George Papadopoulos, 30, (below, left, unshaven) pleaded guilty last year to making false statements to the FBI.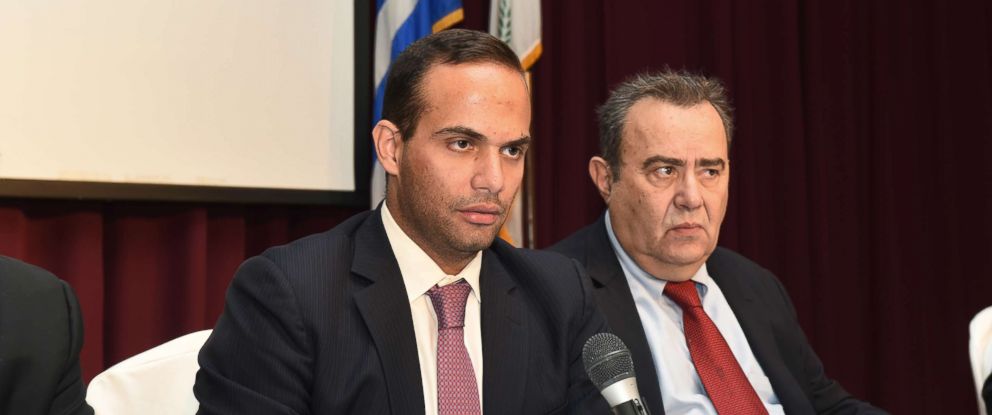 *
Disgraced VA secretary David Shulkin has sicced his new chief of staff, Peter O'Rourke (below), on the "subversion" offered by critics of the secretary's reign.
His boss is suddenly very concerned with accountability, O'Rourke told Politico: "Those who crossed the line in the past are going to have to be accountable for those decisions."
Shulkin, touting Trump's reported blessing to crack some skulls on Tuesday, noted "I don't think everybody's going to remain at the VA." He also referred to the infamous Federal neglect of veterans as "my operation."
Thanks to our sources:
http://thehill.com/policy/national-security/375309-former-trump-adviser-pleads-guilty-in-mueller-probe?userid=115887
https://www.cnn.com/2017/10/30/politics/paul-manafort-russia-investigation-surrender/index.html
https://slate.com/news-and-politics/2018/02/new-charges-against-manafort-and-gates-cast-uncertainty-on-direction-of-special-counsel-probe.html
https://www.politico.com/story/2018/02/20/shulkin-veterans-agency-purge-417896