Can you tie 'em in a knot? Can you tie 'em in a bow? Can you throw 'em o'er your shoulder Like a continental soldier?
Ill-equipped 2020 presidential candidate Bill de Blasio attempted to build his likability numbers by attempting to snatch 46 ice cream trucks off New York City streets just as summer is heating up. (Twelve reportedly escaped.)
The government presumably tolerates these childhood diabetes factories, more mobile than their customers, because they generate tax revenue.
It's astonishing food trucks operate at all in the City of Urine and Yankees, because they have to pay daily parking tickets:
Food trucks "have to legally get [parking] tickets in a way because there are no locations in New York that are good that are not metered. The trucks understand that it's just a cost of doing business," [New York Food Truck Association CEO Ben] Goldberg tells Reason.
According to Reason, selling food from metered parking spaces is illegal in New York. It's almost like they don't want businesses to succeed.
Unless the proprietor can rely on "drive by" sales.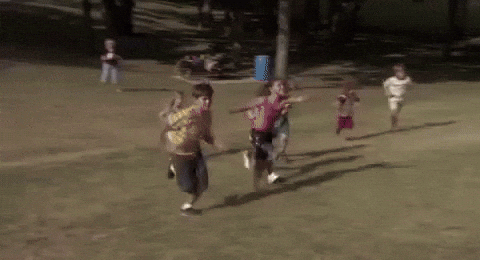 de Blaz the Buffoon launched Operation Meltdown to crack down on those trucks with at least $10,000 in outstanding traffic fines (ingeniously shirked since 2007 by changing the name of each truck's owner to, for example, "Meathead Inc" at the DMV before the city could subpoena the operator for a certain threshold of ticket debt)–$4.5 million in total!
One driver told New York Post the truck owner garnished their wages to cover the tickets. Apparently the city's check got lost in the mail.
Foremost among the six defendants is apparently mysterious New York Ice Cream founder Dimitrios Tsirkos, whose picture (below) was obtained from the website of something called Pieria Society. (Mr. Tsirkos is president of the board of directors.)
According to New York Times, Tsirkos renamed his dozen Mister Softee franchise trucks "Master Softee" in 2013 and was ordered to pay $767,000 for infringing on the Softee trademark. Tsirkos responded by infringing on–and capturing–the unofficial Softee selling territory, using his newly-painted NYIC trucks to physically intimidate the "softer" seller.
But drivers for Mister Softee, whose cone-headed, bowtied likeness adorns more than 350 trucks across the five boroughs, can play hard, too.
In 2012, a frozen yogurt vendor said that a Softee duo snapped his brakes with a crowbar, and the founder of the Van Leeuwen ice cream company said he had gotten death threats from Softee drivers.
The Mayor is in for a rough summer himself. Less popular than Trump in their home state (29 vs 34% "favorable" rating, in a poll out today), de Blasio is feeling the heat for skipping all ceremonies for the 75th anniversary of D-Day last week.
New York's CBS Local reports:
He found time to go to his Park Slope gym and take his dirty linen to the local dry cleaner. The only event on his public schedule was a dinner to honor Puerto Rican heritage.
The last was likely in vain, as Bill was Puerto-roasted for spending the city's Puerto Rican Day Parade in Iowa, pandering for votes alongside other "1 or less percenters" at the Iowa Democratic party's "Hall of Fame dinner" last weekend.
New York Post's editorial board noted de Blasio would be the first mayor in "decades" not to march in the parade as they implored him to attend days before.
He also missed a memorial dedication for Ground Zero first responder victims on May 30. A spokesperson claimed, "[t]he event was not brought to his attention."
*
Out now for download: images of your car and face from the latest shameful traipse back from Tijuana.
Customs and Border Protection admitted Monday a federal subcontractor fell victim to cyber attack and juicy shots of license plates crawling through points of entry (joke's on them, it would have been faster to join this spring's record number of illegal border crossers) were "compromised." The Feds officially stated these goods were not found to be available for internet download by criminals. Update: yes they are.
Washington Post reports a trove of stolen data from the company Perceptics was up on the dark web–for free download!–last month. (British press highlighted the theft three weeks ago. Apparently the American government hoped it would escape public notice like when the EPA accidentally poisoned the Animas River.)
We still don't know, in fact, if the plate images expose border crossings or international airport pickups. CBP declined to share which portions of its database including passport and visa photos that is [also] used at airports as part of an agency facial-recognition program specifically were now available to criminals.
Perceptics has provided license plate reading technology for American borders since 2002. While it's reassuring they, not the feds, are were securely storing the data, government probing and intrusion of innocent air travelers and border crossers has nonetheless undermined privacy for all the world's leering.
Vice reported the hacker's alias as "Boris Bullet-Dodger" [sic].
Thanks to our sources:
https://nypost.com/2019/06/05/dozens-of-nyc-ice-cream-trucks-seized-over-multimillion-dollar-ticket-scam/
https://reason.com/2019/06/06/widely-unpopular-bill-de-blasio-leads-major-crackdown-on-highly-popular-ice-cream-trucks-over-unpaid-parking-tickets/
https://www.foxnews.com/politics/bill-de-blasio-takes-heat-for-missing-puerto-rican-day-parade-so-he-can-campaign-in-iowa
https://www.washingtonpost.com/technology/2019/06/10/us-customs-border-protection-says-photos-travelers-into-out-country-were-recently-taken-data-breach/?utm_term=.dfe078645e90
https://www.cbp.gov/newsroom/stats/sw-border-migration
https://www.vice.com/en_us/article/qv7zxx/perceptics-license-plate-readers-hacked