Housing and Urban Development secretary Ben Carson feverishly tried to cancel a December order of $31,561 in mahogany dining room furniture for his office.
Because the U.S. is on financially sound footing, HUD pumped $1,100 into repairing the existing LBJ-era chairs before ordering the  good stuff (each new chair cost about $1,000).
New blinds for Carson's office cost $3,400.
Carson blamed his wife, Candy, for the expensive decisions.
The Twitter profile photo of "Dr. Ben & Candy Carson"
Meanwhile, senior HUD official Helen Foster, a Treasury employee from the Obama administration who warned Carson of the $5,000 limit on redecorating offices, was reassigned as HUD's chief FOIA officer last October.
During the Trump transition, acting HUD secretary Craig Clemmensen advised Foster that past administrations "found ways around" the limit.
Foster's complaint says […] Clemmensen repeatedly told her to "find money" to purchase furniture for Carson's office and said that "$5,000 will not even buy a decent chair."
It appears that in her new assignment as FOIA chief, Clemmensen told Foster to circumvent required procedure for two FOIA requests, citing Maren Kasper (below) of the transition team.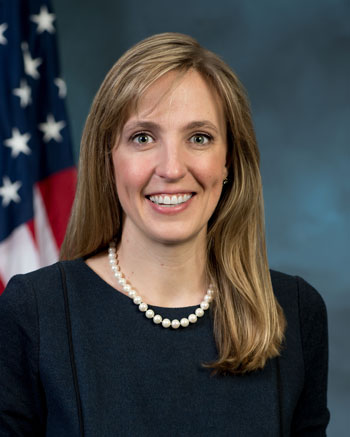 Foster was also discouraged from reporting the department's $10.8 million deficit from 2016 and instructed by Carson to fund a new security system for his Virginia residence (he eventually withdrew the request).
The Carsons denied wrongdoing on Twitter using Psalm 91:4 and noted only the blinds counted toward the $5,000 limit, as the mahogany was a "building expense."
According to ABC, [t]he Trump administration's proposed budget recommends an 18 percent decrease in funding for HUD, including a decrease in funds intended to help low income individuals pay their rent.
The agency's proposed budget for fiscal year 2019 is over $41,000,000,000 according to their website.
*
D.C. "streetcars": do they not have enough Congresspeople's children driving for Lyft while illegally sporting official tags?
The dirty district has fielded a fleet of free rides for the public since 2016 (it was initially supposed to launch in 2009), but needs to replace all the cars–at a cost of at least $25 million–starting in 2021. The existing $200,000,000 vanity project cannot repair its existing cars, because the only spare parts manufacturer is in another country. Therefore, repair parts "will likely require reverse engineering" according to D.C.'s department of transportation.
The 2.4-mile route runs exactly parallel to an existing bus route.
Another eight miles to Georgetown is planned, projected to cost $400 million.
CityLab alleges the line of public extortion is good for the city:
If economic development rather than moving people around were the only metric for the streetcar's success, it would be viewed as an unequivocal triumph. Between June of 2010 and January 2018, the median home value in the Near Northeast neighborhood, which encompasses a significant part of the line, jumped from $441,000 to $705,000, according to Zillow, an increase 10 percent greater than the District overall during that period. Massive new apartment buildings and condos have significantly boosted the density of the neighborhood in recent years.
*
The Supreme Court ruled 5-3 in Jennings v. Rodriguez that immigrants, whether illegal or permanent legal residents, are not entitled to periodic bond hearings and may be detained indefinitely. Elena Kagan recused herself.
Obama reportedly did not like the Ninth Circuit Court of Appeal's verdict that detained immigrants and asylum seekers are entitled to bond hearings every six months, and kicked the case to the Supreme Court.
*
Trump adviser Carl Icahn sold over $31 million in Manitowoc Company Inc. stock seven days prior to the president's inane announcement that American steel imports will suffer a 24% tariff.
Manitowoc, which makes cranes, lost about $8 per share following the tariff announcement. Icahn had unloaded nearly 1 million shares.
*
The Florida high school massacre on February 14 continues to fuel our betters in the media. Delta Airlines made perhaps the biggest splash–not in one of their routine emergency landings, but by ending their discount program for National Rifle Association members traveling to the lobby's annual convention.
USA Today noted that just 13 passengers ever used the discount, (estimated at about 10% off ticket price).
That didn't stop the Georgia legislature from ripping a jet fuel tax break from its tax legislation–an estimated loss of $40 million for the shoddy Atlanta-based airline, whose breakup with NRA was perceived as an affront to the 2nd Constitutional amendment.
Proponents of the retaliatory move included Republican Lieutenant Governor Casey Cagle (below), who is running to succeed his boss Nathan Deal.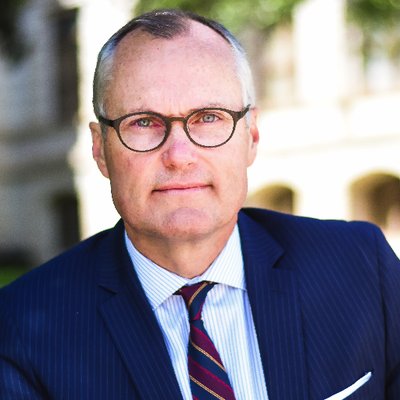 According to Reuters, Delta is "review[ing] [the] end [of] group discounts for any group of a politically divisive nature." CEO Ed Bastian insists "our values are not for sale" and insinuated legislature members first threatened the airline with nixing the tax break to get them to reinstate the NRArrangement.
Delta's even more overpriced rival United Airlines also ended its NRA convention discount.
Meanwhile, FedEx announced it would retain its 26% shipping discount for NRA Business Alliance members. ThinkProgress reported what they characterize as "rule bending": "Some [FedEx] customers have been approved for an exception to ship firearms with a 2-day (AM or PM) service," a confidential internal document revealed.
Apparently, the decrepit United States Postal Service will rarely ship firearms at all, leaving most of the market to UPS and FedEx. While the latter two private companies require overnight shipping on all firearms, FedEx reportedly saves self-defense (or child assault?) enthusiasts some coin…by allowing them to wait an additional day for their weapon.
The massacre allegedly perpetrated by Nikolas Cruz, 19 (above), at his former Marjory Stoneman Douglas High School in Parkland, FL left 17 dead. The fallout continues, from a math teacher accused of locking his students out of the classroom to public flailing of the Broward County Sheriff's Office and the FBI .
Sheriff Scott Israel (below) is especially [TRIGGER WARNING FOR TRIGGER WARNING] [TRIGGER WARNING] under fire for the 45 police visits to Cruz' adoptive mother's house over the past 10 years.
Daily Mail reported the disgraced law man is now preemptively characterizing the suspect (who has reportedly confessed, but not yet been tried) as "killer" and downplaying the number of police contacts:
'Since 2008, BSO responded to 23 incidents where previous contact was made with the killer or his family. STOP REPORTING 39; IT'S SIMPLY NOT TRUE,' a statement from the sheriff's office said on Saturday. 
CNN obtained the figure of 45 police visits.
Neighbor Joelle Guarino (below) finally buzzed 911 herself in 2016 after seeing Cruz' Instagram threat to [TRIGGER WARNING] "shoot up a school."
Cruz reportedly threw a rock at Guarino's own son several years ago and dissected toads on her lawn.
Lynda Cruz died in November of pneumonia.
FBI director Christopher Wray bit the bullet on February 16, admitting his agency not only dropped the ball in September when a blogger alerted Mississippi agents to Cruz' YouTube comment–this is very subtle–"I am going to be a professional school shooter", but also with an anonymous tipster in January:
The […] woman identified Cruz by his full name, his age and where he lived […] then frantically warned about his mental instability, his arsenal of firearms, his posting of assault rifles on social media, his threats to kill himself and other people, and that "he's so into ISIS," the notorious Middle East terrorist group.
*
But the Feds have everything under control now. While Congress waffles on "background checks" and "raising the age to purchase assault weapons" to prevent the few high-profile American mass killings among 15,000-plus murders annually, Pasadena, CA police officer Vasken Gourdikian, 48, is taking matters into his own hands.
The 24-year peace-keeping veteran pleaded not guilty to four felony counts from a grand jury who allege he illegally moved over 100 firearms in the past 3 years for profit.
His special privileges as a police officer included buying more than one handgun every 30 days, skipping the 10-day mandatory waiting period, and access to "off-roster" weapons not available to other civilians.
He has been on paid leave for the past year.
The 62 guns seized from Gourdikian's home are now listed as "potential forfeited assets."
*
Trump mused that the government should just confiscate guns without warrants:
"I like taking the guns early," Trump said during a televised meeting on gun laws at the White House on Wednesday. "To go to court would have taken a long time."
*
Mammoth Energy Services (through its parent Cobra) picked up another $500 million in work for rebuilding Puerto Rico's power grid, bringing its total contract to $945 million. Mammoth can now purchase its own supplies instead of relying on PREPA third party contractors and the U.S. Army Corps of Engineers.
Thanks to our sources:
http://abcnews.go.com/Politics/hud-spent-31000-dining-set-ben-carsons-office/story?id=53391444
https://www.yahoo.com/gma/ben-carson-asks-hud-cancel-order-31-000-172204658–abc-news-topstories.html
http://www.nydailynews.com/news/politics/ben-carson-cancel-31-000-dining-set-order-backlash-article-1.3848810
https://www.hud.gov/privacy/
http://www.baltimoresun.com/features/baltimore-insider-blog/bs-fe-ben-carson-hud-furniture-20180301-story.html
DC considers plan to replace streetcar fleet, still has no plans to make riders pay
https://www.citymetric.com/transport/7-things-washington-dcs-200m-streetcar-taught-us-about-public-transport-1962
https://www.citylab.com/transportation/2018/03/is-dc-streetcar-rage-justified/554729/
https://www.npr.org/2018/02/27/589096901/supreme-court-ruling-means-immigrants-can-continue-to-be-detained-indefinitely?utm_source=twitter.com&utm_medium=social&utm_campaign=npr&utm_term=nprnews&utm_content=20180227
Trump confidant dumped millions in steel-related stock last week
https://www.usatoday.com/story/news/2018/03/02/delta-reviews-all-fare-discount-programs-after-nra-dispute-costs-georgia-tax-break/388587002/
Delta and United abruptly reverse course, sever contracts with the NRA
https://www.reuters.com/article/usa-guns-delta-air-nra/delta-reviewing-ties-with-all-politically-divisive-groups-after-nra-controversy-idUSL2N1QK16B
FedEx won't drop the NRA so these companies are dropping FedEx
EXCLUSIVE: FedEx's secret deal with the NRA and the gun industry
http://www.dailymail.co.uk/news/article-5440273/Cops-called-Nikolas-Cruzs-home-45-TIMES-past-decade.html
http://www.mcclatchydc.com/news/nation-world/national/article202934059.html
http://www.latimes.com/local/lanow/la-me-ln-pasadena-police-indictment-20180302-story.html
https://www.yahoo.com/news/california-police-lieutenant-arrested-gun-selling-charges-223942359.html
http://time.com/5184160/trump-guns-due-process/
https://www.epmag.com/mammoth-energy-increases-puerto-rico-contract-945-million-1686726